Perfect? Imperfect? She gets a bad rap from some readers. What do I have to say about that?
This. You might not like her (Tally Landon, the narrator persona, me – the author) but you should remember that this character is only 17; and she doesn't like herself very much. Thus, she's self-destructive at times and self-preserving at others. She's edgy and dark and a perfectionist, "and trying to find her way in a world she's unsure she still belongs in," as Marla tells Linc at one point.
Not everyone will get Tally; I knew that going in when I decided to write this book.
But for those that do?
She is truly amazing; isn't she?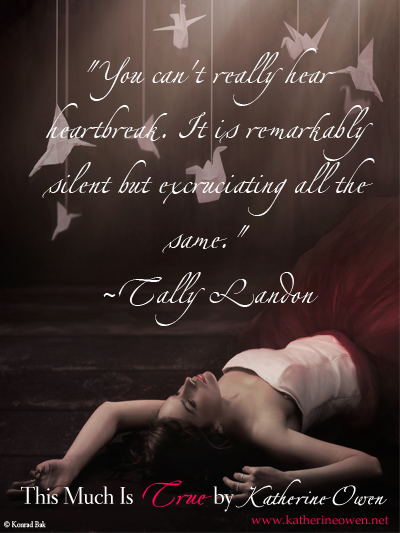 And this
Amazon Best Sellers Rank: #230 Paid in Kindle Store (See Top 100 Paid in Kindle Store)

This Much Is True is staying pretty high on some of Amazon's best seller lists since the books initial release on August 11th, 2013.