The REVIEWS of THIS MUCH IS TRUE…
Critic: It's too long.
KO: It's long. 

Critic: It's dark.
KO: It is.
Critic: It's too full of angst.
KO: It is.
Critic: I didn't like Tally.
KO: Tally doesn't like herself very much.
There was some early criticism of this book by early Beta readers that just about killed me. (There are a few drive-by reviews like that, too, even now with over 448 reviews and 275 of those 5-star ones.
Stay with me.
And Yet.
The story stayed with me. This story stayed with me like a constant drumbeat in my head. I couldn't cut it. I couldn't stop in the middle of the flipping story and leave my readers hanging because everyone else is doing that very thing. Yes, as you readers very well know, writing two and three novels and doing cliff hangers has become the norm. Writing a book a month is the norm, too, but I can't do that either. I'm not that prolific and will never be. I KNOW that much about myself and this particular writer's life.
So I kept the story as is. I didn't trash it, which I felt like doing at one point last summer (2013). No. Instead, I dug deep–way down in my psyche–and decided (I DECIDED) that this is the way the story should go. It should be long. It is. And I'm not sorry. It should remain angsty; and it is. And if you can't relate to Tally? Well, I don't know what to say to you, so I'll stop at this point and let the reviews coming in for this book from all those taking a chance on this story and this author say it for me.
I can spell validation. V-a-l-i-d-a-t-i-o-n. Yes. Yes. Yes, I can. Thank you, bloggers, reviewers, and readers ~ all of you who stuck with this story and demanded more. The Truth In Lies Trilogy is now complete.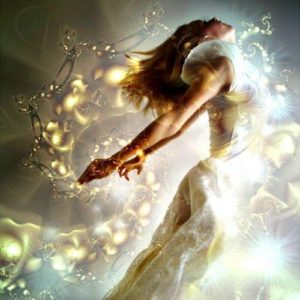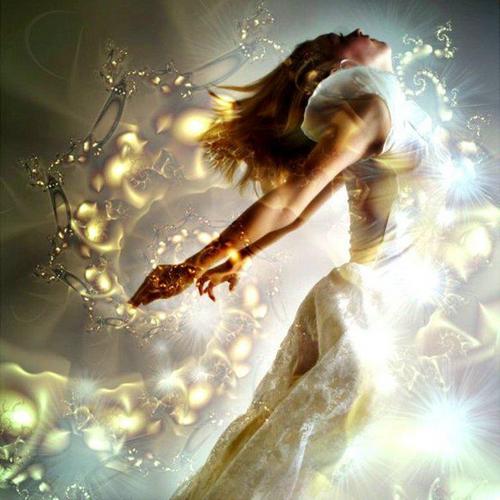 Books and Gibberish  reviews This Much Is True
"…I often comment of the writing on a book because it can really make or break a book, and I often say that the books I've like has great writing. But I don't think anything I've read can compare to Katherine Owens. It's so heartfelt and so true. She doesn't sugarcoat the bad or get overly excited with the good, she tell's it how it is and I truly respect her for that.

This is a book about loss and love, and then loss again, and it's filled with so much pain and anguish it physically hurts to read it. But It's one of the best books of 2013."
Uh-huh…She gets me and Tally and Linc. Love that. Truly touched by this latest review. Thank you, Deb. She's in Sweden. I'm in Seattle. We have not met. But, if we ever do…thank you, Deb!
 Judging Books By Their Covers 4.5 star review
"…This book is brilliant and unforgettable!  This is the exact type of book I'm always searching for with little luck.  I like stories where the relationships and characters are real, and they really have to work for it.  I like things to get messy and I like my heart to hurt a little.  Overall, I really just want to feel the story.  This emotionally charged book provides all of that.

This story is essentially about two very broken and damaged people who find each other during  an inconvenient time in their lives, sacrifice their relationship, and then face every obstacle imaginable on their way back to one another.   It's raw and real. There are no rainbows or unicorns.  There is only life and sometimes life is ugly.

This book reminded me of a mix between a twisted version of Sweet Valley High and Tarryn Fisher's Love Me With Lies series… weird combo, huh?  Those who know me know that any comparison to the Love Me With Lies series is a huge compliment and one I don't take lightly.  I don't even allow other books to touch this series on my bookshelf because I deem no other books worthy.  This book is the closest I have found to my beloved series/obsession…."
 Way Too Hot Books Blog reviews This Much Is True and moves to the head of the class because this blogger gets me (and Linc and Tally)! WooHoo!!!
Lifted from the reviewer's review:

"…The story made me think about life, especially about: how far are people willing to go and risk in order to get what they want?

There were some surreal things, things that make me think- yeah, like that could ever happen, some unnecessary drama and also I'm not a fan of insta-love relationship, but if the author and the story is good and has a decent writing style- then, basically, you can make me read anything, even the things that are way out of my comfort zone, and Katherine Owen is definitely one of those authors.

This book is a New Adult novel and it deals with lot of heavy issues, but if you're looking for a sexy and more erotic read- this is not it.

There are some sex scenes, but they are very rare and not explicit.

The focus is on the story itself.

I would highly recommend this book to every fan of masochist reads out there, especially fans of authors like Tarryn Fisher and Megan Hart- I think you will understand this complex & beautifully flawed story and love it!

This was my first book by this author, but it definitely won't be the last…"
She has some really cool quotes from the book that I love as well ~ awesome!
 This Much Is True gets a 5-star review from SlitsReads
"…Thank you for 1 of the best reads I HAVE EVER READ! SERIOUSLY!

I don't know how you did it without crying and crying and hurting and hurting! How did you do it? How did you handle creating that much ANGST for 96% of a book??? Please tell me!

I need a grief counsellor and an insane asylum. I need a stiff 10 drinks and I don't drink! AT ALL! But you you made me want to be a raving alcoholic. RAVING! My GR updates have SCARED many and I am sorry for that! But I think after they read this review they will take a chance BECAUSE in the END you gave me the sweetest most amazing feeling DEEP DEEP IN MY HEART!

You have a new #1 fan Katherine, you really do.

Thank you, thank you so much for making me grieve with Tally and Linc. The universe is CRAZY! And people will always deny you your happiness for their own selfish needs. You PROVED THIS WITH EVERY SINGLE WORD YOU WROTE. 

Thank you for proving that there is light at the end of tunnel, that happy ever afters do exist and that LOVE! LOVE FUCKING CONQUERS ALL!!!! 

So Katherine, I bow to you and your words. YOU ARE SUPERIOR

Your newest truest fan,…"
♥ Mare SlitsReads Thomas lists This Much Is True as one of her Top 20 Books of 2013 here.
 Chelsie at Goodreads
"…Ok, so now that it's out of my system I can tell you I LOVE YOU and your writing. It's a thing of beauty and I'll agree with Mare-BFA and thank you for writing one of the best books I have ever read. Ever!!! It was earth shattering, life changing, should crushing, beautiful. I honestly can say that if I were to ever cross your path, I would probably want to hurt you but end up hugging the fuck out of you.

Your newest reader fan
Shattered but put back together Chelcie

Ok guys, I honestly have no words to describe my utter amazement for this book. I'm in book coma. Don't let my status updates scare you off. I felt every emotion for this book and I felt the hard. Go forth and enter the madness. You will not be disappointed."
Ginger Read Reviews (ATOMR Tour) This Much Is True 
 Lit Jungle Blog reviews This Much Is True
"…Good story that will have you at the edge of you seat and wanting to throw your kindle, nook or book through the window. You get it all here, without cliffhangers and forced romance. This book is so good, you don't even need the sex! Yup! It's like your favorite flavor of ice cream :)"

 
 The Chiq Blog reviews This Much Is True
 "It's been twelve hours since I finished this book, and I am still thinking about it!

This book truly was a roller coaster of emotions and I honestly had NO CLUE how it was going to end…."

 
 BookLoversParadise reviews This Much Is True
"…Wow! That's the only word that went through my head when I finished This Much is True. This book is an intense roller coaster from start to finish. I know I've said that before, but this is probably one of the most emotionally intense New Adult books that I have ever read…."
 Kimberly Faye Reads Blog reviews This Much Is True
"…I never once was able to predict what was going to happen next in this book. I was never lulled into a false sense of security that everything would work out for these characters. I spent the whole book twisted in knots waiting to see what on Earth would happen next and if these characters would ever get the happily ever after they so richly deserved. That alone makes this book incredible."
 Jessica Ullman's Goodreads Review of This Much Is True
 "…I can honestly say that this book will be one of my favorites forever! very well written and extremely easy to read and get lost in and the characters were all amazing, from Tally down to Nika. I give this 5 over the top amazing stars!"
 Robin P reviews This Much Is True on Amazon & Goodreads
"I received this book on NetGalley. I was intrigued by the blurb, it seemed just my kind of read.

"You can't really hear heartbreak. It is remarkably silent but excruciating all the same."

2 words can sum this up for me. Blown.Away. This much is true.

Right from the start, this book dives in. There's so much grief, emotion, tragedy, hurt, unrequited love. This book makes you FEEL. It makes you want to hug your kindle, throw your kindle and at times maybe just get up and take a minute…"
 Tracy Reviews This Much Is True on Goodreads
"THIS BOOK IS A MUST READ BOOK!!! An OMG, FABULOUS BOOK!! This is not your typical epic love story, you read about. The book was about hardships that the characters Tally and Lincoln (AKA ELVIS) go though with such demanding careers. And never being the right time for them. With all the Lies and heartache between them. I thought the story line was AWESOME!!…"
Nance's Review on Goodreads of This Much Is True (Caution: possible spoilers in review…)
"You know that a book is going to be fantastic, if the first scene has you crying! And, that's exactly what author, Katherine Owen, displays to her readers in the opening pages of her fourth novel, This Much Is True. Ms. Owen fills the pages with sadness, drama, love, secrets and unexplicable angst with each and every emotional moment transcended within the constraints of her novel. The characters are likeable and believable even when time after time their heartache is evident with each missed opportunity for lies and secrets to be revealed. Such an agonizing, but yet moving, creation of prose!…"
Romance Rewind reviews This Much Is True
"…It's been months since I felt so emotionally impacted by a book, I highly recommend you give This Much Is True a chance. It's not just a love story it's a life story about learning to love yourself first. This story is so much more than you can imagine or than I ever expected…"
A review from an Amazon reader titled Absolute Perfection (#loveit!) for This Much Is True
I'm going to make this short and sweet;
I absolutely loved this book. It's a true work of art. It shows real life at its sharpest point.
Back Off My Books reviews This Much Is True
Warning:This book is not for the faint of heart, be prepared for angst and as such you might want chocolate, a box of tissues, a protective case for your kindle, and someone to hold your hand or at least talk with during this roller coaster ride of a story.
Fifty5CentsBlog reviews This Much Is True
"…From this book's plot you can expect: to be shocked, to see a train wreck coming, to love then hate, then loathe, then love again, then feel hopeless, then feel closure, and then the wound is ripped open even wider…."
 The Book Trollop reviews This Much Is True
"…Overall, this book gets 4stars and I recommend it to anyone who likes unconventional love stories with A LOT of angst, gut punching pain, but some sweet/swoon moments to help break up all the craziness!"
Book Rock Betty reviews This Much Is True
Books Hug Back reviews This Much Is True
"This Much Is True by Katherine Owen is a New Adult novel that you simply will be unable to put down….If you enjoy being romantically tormented for close to 500 pages, this book will be right up your ally.  I was obsessed with this book while reading it…."
Debbie D. at Bookish reviews This Much Is True
"This is not just any book. This is THE Book. It will keep you wondering, guessing, bargaining and praying for a happy ending…"

Two Bloggers Thoughts About Books reviews This Much Is True
For The Love of Books by Jaimie blog reviews This Much Is True
The Book Hookup reviews This Much Is True
Crazy intense and amazing. If these two aren't meant to be together something has gone terribly wrong in this world. I love when an author is able to convey pure chemistry, and what I mean by this is that the words transcend the page.
 The Bookish Snob features This Much Is True
Read At Home Mama reviews This Much Is True
And a one star review is from Sarah's Reviews on Goodreads. There are so many spoilers in this that I caution you not to read it if you haven't read the book for yourself. I will summarize the best line of the piece:
"…The writing was fantastic, and I really liked the author's writing style. I just didn't like the *content* (that probably doesn't make much sense, but really, that's just how I felt about this one)."
Anny's Books reviews This Much Is True (ATOMR Tour)
 Stolen Heart String review of This Much Is True (ATOMR Tour)
Jodie's W.I.N.E. List reviews This Much Is True (ATOMR Tour)
Hot Romance reviews This Much Is True (ATOMR Tour)
Broadway Girls Reviews This Much Is True (ATOMR Tour)
All Things In Cloud Sweet reviews This Much Is True (ATOMR Tour)
Stephanie's Bookshelf reviews This Much Is True (ATOMR Tour)
Jany's Book Blog reviews This Much Is True (ATOMR Tour)
Rumpled Sheets Blog reviews This Much Is True (ATOMR Tour)
Scandalous Book Blog's 5-star review of This Much Is True (ATOMR Tour)
…This story extracted every single reaction possible, I got angry, pissed, happy, crying, sad,  anxious. Devastated, shock, bewildered, just everyone possible, it was truly a roller coaster ride that I will never ever forget. This is joining my little gems list because it exceeded all bounds and limitation. The story and the writing is flawlessly devastating that hit at the centre of my souls holding me captive with boundless perfection and an effortless flow…
Becky on Books… and Quilts of This Much Is True (Xpresso Book Tour)
Jessica Loves Books reviews This Much Is True (Xpresso Book Tour)
EatSleepRead reviews This Much Is True and a song!
Dirty Girl Romance gives 4 stars to This Much Is True and that's saying something (Xpresso Book Tour 2/2014)
My Favorite Things blog awards 5 stars to This Much Is True. (Xpresso Book Tour 2/2014)
High On Books Blog Review awards 4.5 Stars to This Much Is True (Xpresso Book Tour 2/2014)
Roxy's Reviews This Much Is True (Xpresso Book Tour 2/2014)
All the links to the blogs that featured or reviewed This Much Is True as part of the Valentine's Day Xpresso Book Tour 2/2014
A German reader reviews This Much Is True on her blog. Love that!
Blogger Books, Chocolate & Lipgloss reviews This Much Is True
Book Boyfriends reviews This Much Is True
Collector of Book Boyfriends reviews This Much Is True
Cosying Up With Books interviews me about This Much Is True
Lustful Literature reviews This Much Is True 
Corazones Literarios reviews This Much Is True
Yolo For A Living Blog reviews This Much Is True

Let's Say It's A Blog reviews This Much Is True
Home Is Where The Wine Is reviews This Much Is True
Fathomless Reveries reviews This Much Is True and gives it 5 stars
You can't make this stuff up. Well, you could, but who would believe you? I am so moved by the deep felt sentiment in all of these reviews. Thank you so much!
Related articles