I write, therefore, I am.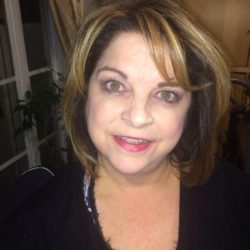 More?
Welcome to my little part of the Internet. This is my official website where I post information about my books, the WIP (work-in-progress), new release updates, and, in general, all the things that inspire me while writing my novels. If you want to stay up-to-date on my novels and/or me on the WIP, you can subscribe to the blog via the button to the right or on the About page where there's more contact information. Thanks for stopping by!
You can also connect with me via my Facebook page or Twitter just to chat or get the latest details on my latest release or the WIP (if I'm sharing). More? Read on…
I have the perfect life complete with one boy, one girl, one husband, one cat and one golden retriever. I have both friends and family that are a bit on the dysfunctional side which tends to lend itself to my active imagination quite nicely and provides me with concrete examples for my fiction. I spent a long while in high tech sales, spent money like Evian water, and racked up useless stock options.
In pursuit of a long-held dream, I gave up the high life and now devote myself to writing fiction full-time. Thanks to The Writers Studio's advanced fiction classes and said family and friends identified previously; I write pretty well and have managed to win the Zola Award for my debut novel, Seeing Julia, and have written and released five more:Not To Us, When I See You, This Much Is True, The Truth About Air & Water, and Tell Me Something True (latest release October 2015). All six have hit the Amazon Best Seller Lists and are available as e-books or trade paperbacks.
I write love stories that tend to be edgy and dark and #Iwillmakeyoucry. If you're not offended by the gentle sprinkling of the f-word at what I feel are 'necessary junctures', we're bound to be best friends.
This way, darling, come to my world here or on Facebook (or click the Contact tab for other ways to reach out to me).
xoxo
KO
Shorter version: Novelist ♥ #Clooney #coffee #vodka. The glass is half-empty #contingencyplansinplay. My #novels=$ of latte ♥ edgy, angsty #reads? Then, welcome to my little world.
Related articles