The Changing Market
These days, the book market is an evolving business with a landscape that is constantly changing much like the weather. Really.
I can tell you that the September 2014 launch of The Truth About Air & Water was vastly different than the previous year with the launch of This Much Is True. It was so much harder to get visibility with the second book, and I still spent copious amounts of money on Facebook advertising just like I did the year before.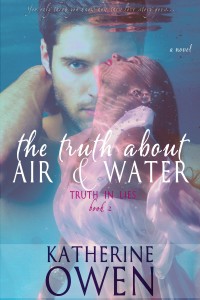 I believe it is because the market has grown so much, and the competition remains fierce with all-you-can-read book programs like Kindle Unlimited and Scribd. These factors alone made a difference in overall audience reach (and sales) in comparison to the year before, while using the exact same book launch strategy for the same kind of book in New Adult Fiction. Granted, it was the second book in the Truth In Lies series, when notoriously, second books just don't sell as well. But still, it was different enough to give me pause and rethink what I was doing.
So. There are…lots of reasons
As some of you may know, I have a background in sales, marketing, and public relations. So, here's my theory…
There is more competition for readers because more and more writers are taking the authorial path and choosing self-publishing. As I eluded to earlier, the introduction of Kindle Unlimited also created quite a stir. Many high-flying (in terms of sales & visibility) authors have taken a tumble from the best seller ranks since the program was introduced. Kindle Unlimited quickly created a paradigm shift. (Please note: I do think there are good parts to this program, but since Amazon requires authors to be exclusive, I have found that it's not worth it to me to put a four-hundred page novel into that pool and leave out all the other online retailers as well as all those other readers with ePub ereaders. I want to grow my fan base, not limit it.)
Additionally, the trends with New Adult Fiction (NA) continue to evolve. Right now, NA dominates the bestseller lists, which is good. But the other side of that? It makes for a crowded marketplace. It is definitely more difficult to get noticed. The look of NA and dare I say feel of New Adult is changing as well.
Of course, I am left of center. I write a bit differently within this genre, and I have set myself apart for doing so. I'm fine with this, by the way. See this recent post where This Much Is True was listed among the Top 10 New Adult Books by Blogger BookRockBetty. Big Win!!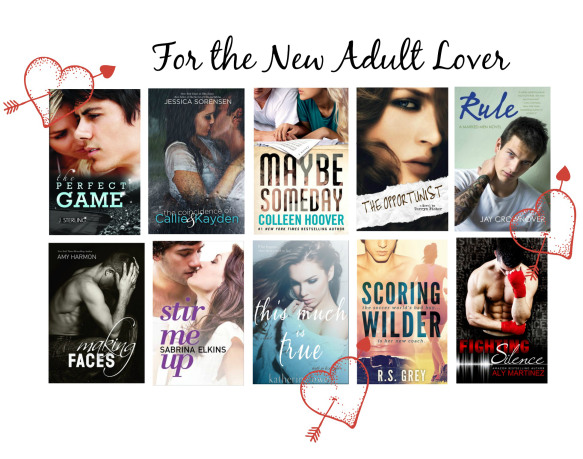 Let's face it. I don't write soft porn; and yet, some of the books being marketed as New Adult tend to tow that line at this particular juncture. I follow the trends. I see what various readers are saying about New Adult Fiction. Cruising the best seller lists it is pretty easy to discern what is selling–what's being read. Although…I just saw a post on Facebook asking fellow readers if they could recommend a book without a billionaire in it. I'm waiting for that same request about stepbrothers… Oops! I digress.
Like I said, it's an ever-changing landscape. Change. It's constant.
The Visibility With FREE is Amazing…
So in light of the competitive landscape and the need to widen my fan base faster, I have decided to take my most popular book, break it up logically into Parts 1, 2, and 3 since it's so long anyway and reach the masses with it. UPDATED: Readers can read This Much Is True – Part 1 Falling For FREE at most online retailers. Yes, I broke up the novel into Part 1 Falling, Part 2 Failing, and Part 3 Losing. The price works out to be the same as buying the entire novel, This Much Is True, Book 1, but readers can read the first part by only investing their time. Lucky them!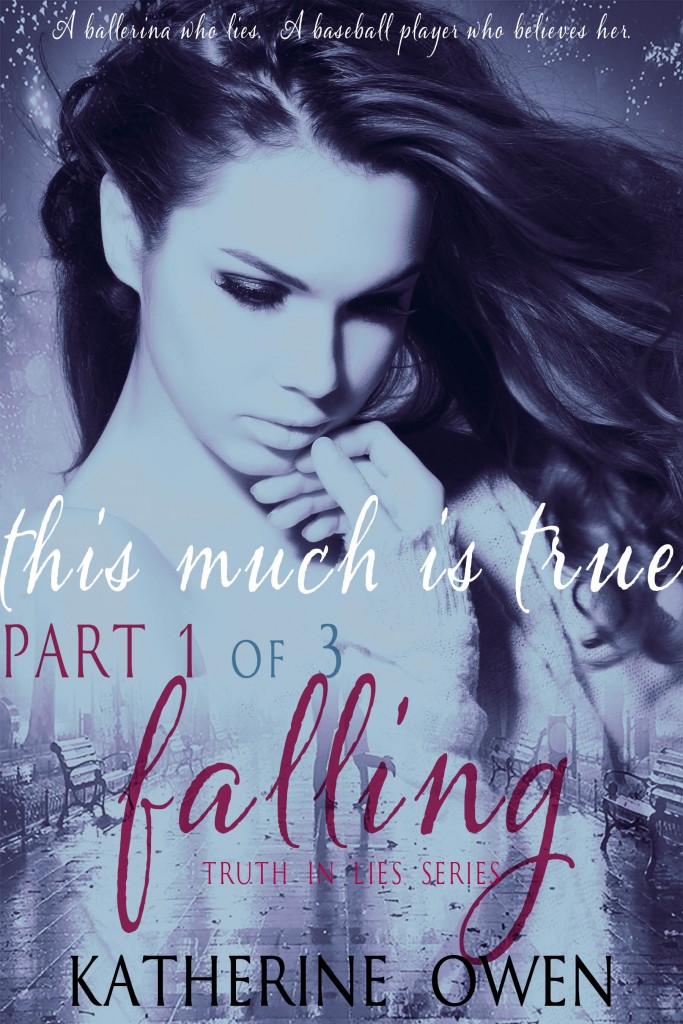 My previous testing of the market with free reveals that a lot more readers will take a chance on an author new to them when it is a free download. FREE makes it worth their valuable time in order to take a chance on an unknown. Many successful authors swear by the strategy of FREE, so I'm going to try it out for a while.
I believe that FREE downloads of This Much Is True, Part 1 Falling will give readers enough incentive to go on and buy Parts 2 & 3 or the entire book and then go on to read The Truth About Air & Water and all my other novels if they like my writing style. This is how it's been working for fans of my work all along. I just need more of them.
Yes!
So. This Much Is True – Part 1 Falling is now FREE at many online retailers because the most important thing for me this year is to gain visibility much faster and even more fans for my books.
I'm thinking that this could be the year.
For me.
I've been planning on this for a while, and I'm finally ready to implement it to see how it goes.
It's my year. Yes. This much is true. (Yeah, I went there.)
Or, gift the book to a friend. For

FREE

.
You're welcome. Enjoy!!!
Note: Some of these are affiliate links (ie; Amazon). If you click the link from here, I will receive a small affiliate payment from some of these online retailers. Thank you.