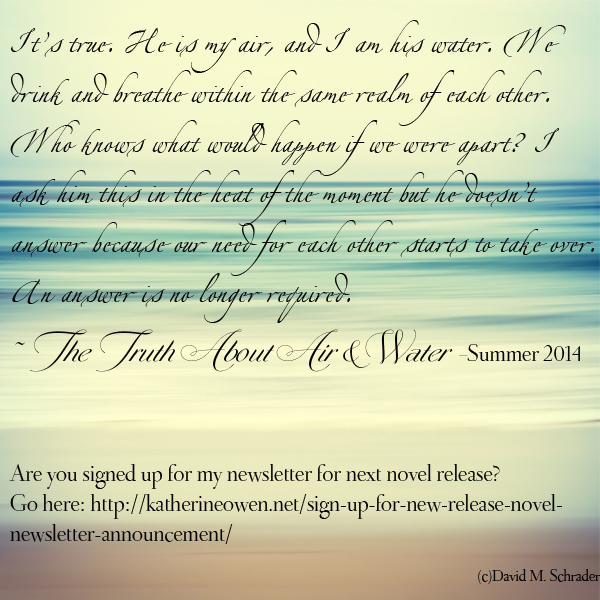 I'm making progress with the WIP. Here's a little excerpt from The Truth About Air & Water (photo).
Newsletter sign-up is at the top of the page or here. For more frequent updates about my novels, connect with me on Facebook.
You know I love you, right? Thanks for all the messages and reviews and wonderful support. Keep it all coming. Finishing a novel is always the hard part for me. Well, it's harder. It's all hard. Am I complaining? Kind of.
xoxo KO