EBOOK Cover Reveal for THIS MUCH IS TRUE
Fate brings them together
Fame & lies keep them apart
One truth remains…
This much is true.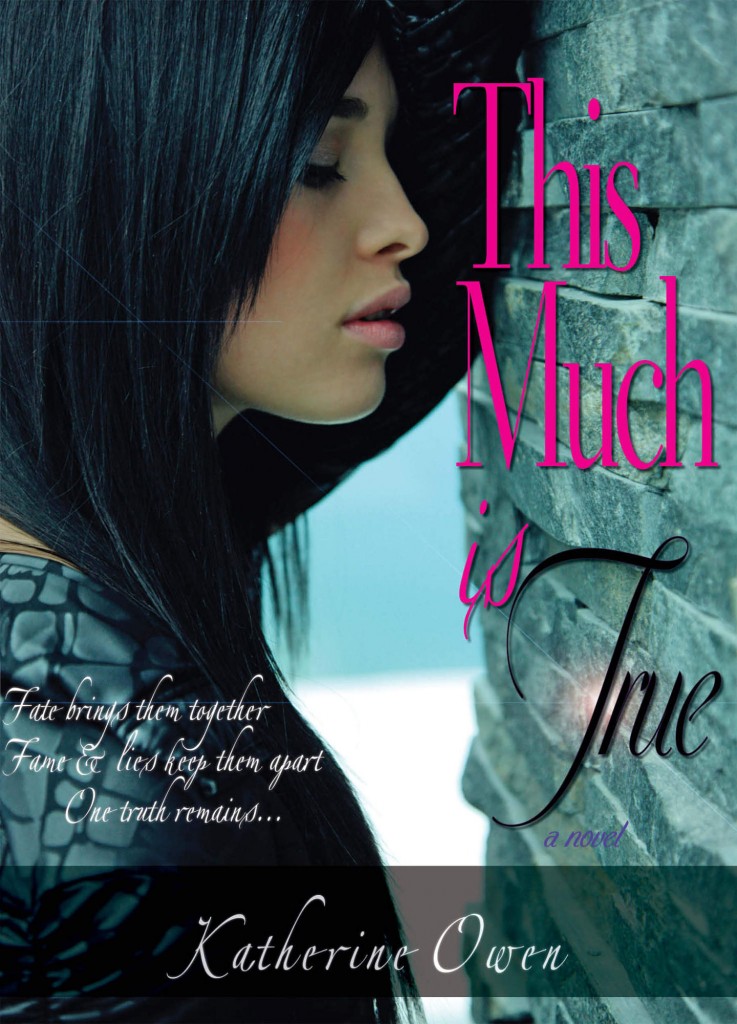 A note from KO:
This is a long novel (432 pages in print) so carve out some time if you take it on. It is a novel that I debated about doing a series with, but I hate cliffhangers and stranding readers in that way. God knows I put you all through enough as it is. I feel (somewhat strongly) that part of an original story is lost in a series, so you get the chance to read Tally and Linc's story in one long novel in This Much Is True.
This book took a long while to write, which was disconcerting, since it was my fourth novel. It appears I resisted my crazy process for organically writing it as I go. I tried outlines; storyboards; Scrivener; nothing was working, until I allowed the characters to fully develop in my head before committing the story to words. Thus, it took a while.
Reviews for this novel are overwhelming me and erasing all the self-doubt I had about me and this writing gig regardless of dream-come-true status in being able to write full-time. (I was seriously contemplating returning to a demanding job in high tech sales. No. No. No.) So. I am living proof that going with your gut—choosing your own path—is the way to go. "Take care of you," says Kit DeLuca in Pretty Woman. So True!
So. Thank you for considering my fiction and/or reading it. ♥
Want to read This Much Is True? Buy it here:
AVAILABLE NOW for eBook for Kindle | ePub ereaders at Amazon, Amazon UK, Apple iBookstore, Barnes and Noble, and Kobo.
Now available in print edition as TRADE PAPERBACK 6″ X 9″ at Amazon as well as Barnes and Noble.
An avid reader of This Much Is True did a board here.
My angsty board on Pinterest for This Much Is True that evolved with the novel over time.
Related articles
Related articles