A simple truth from the artist Vincent Van Gogh.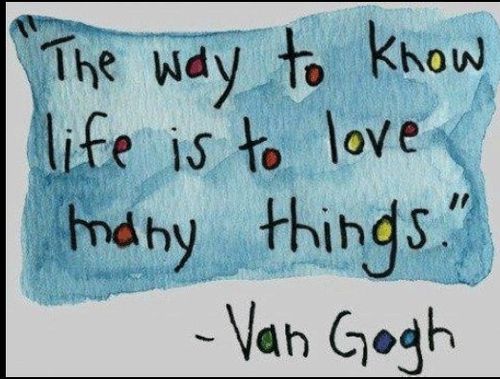 If you click the photograph, you'll be taken to Observando's Tumblr site. He posts photographs every day; they are all so inspiring. #loveit
Thanksgiving is my favorite holiday because of the nice long four-day weekend and the awarded time spent with family and friends, and I suppose, the food. I think it is the gathering and hanging out that I love the most and the camaraderie shared around nonstop football. Yay! I also love Thanksgiving because it isn't about gifts and lists. It's about laughter and food and the weirdest family members and the fact that so many dysfunctional human beings can be gathered together in one place. It's about tradition and meeting expectations or not from those you care about the most or love, even. It serves as a time of reflection because the year is looming to a close and it's an indication that it's time to reassess what's next.
So, to you and yours as well.  Enjoy! Embrace! Love often!