It's an updated ebook cover for Seeing Julia! Edit/update 7/31/14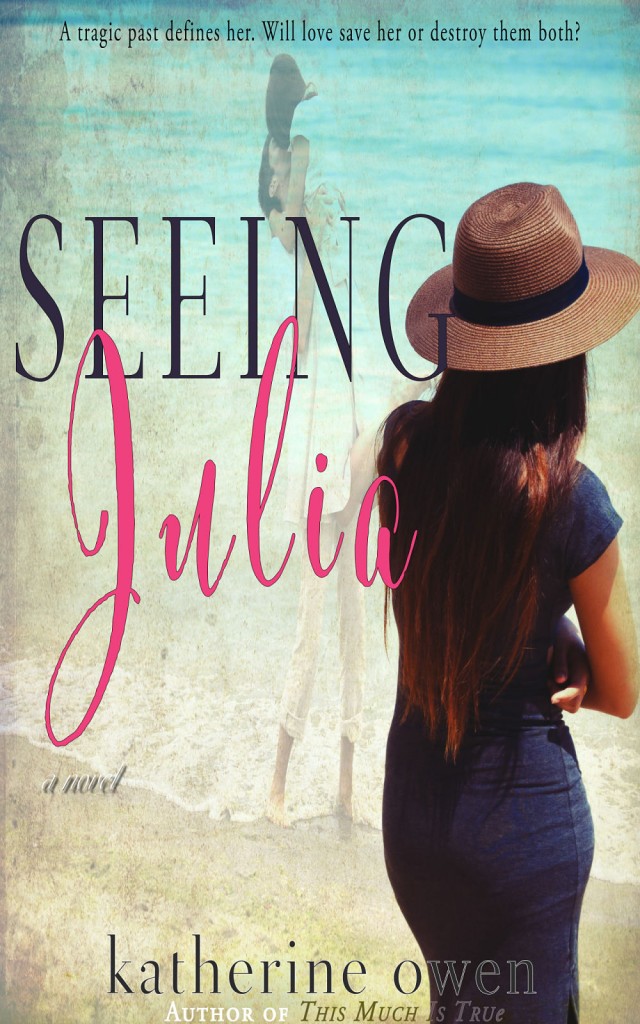 True story. I really really liked the black and white one, but apparently readers (new ones) did not. I've been coveting/stalking these photographs for a while and finally put them together in this newest book cover. Theoretically, Julia is drowning in grief so I think it works. I hope you do, too.
If you're a cover collector and you want this updated version, it's priced at $0.99 for the weekend and then after that it goes to $3.99. Just saying now is the time to update if you want; or read it, if you haven't.
For more about the novel, Seeing Julia, go to the books tab at the top and scroll down to the title for Seeing Julia.
Love, KO
Here's the direct links to the following online retailers. More on the Seeing Julia book page.
Amazon
iTunes
Barnes and Noble  paperback only
Kobo