1. What is one thing you can't live without? 
One thing? One thing, really? Love.  Everybody lives for that. If we're being less serious, Coffee is a close second, but then again it's almost equal to love as a sensual experience every morning. Hello.
And words, which trump them both (at times).  I can't live without those. Yes, I know I'm cheating adding more than one answer; sue me.
2. If you were to live anywhere in the world, where would it be?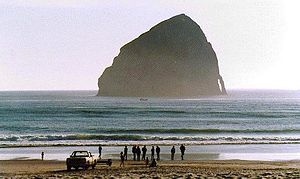 Pacific City, Oregon on the beach. My favorite place to be.
3. When you were a kid, what did you want to be when you grew up? 
A writer.
4. Do you have a favorite song or band? 
I'm a huge Ke$ha fan. I like her story. She's real with no apologies. Kelly Clarkson. Rihanna. The Playlist for This Much Is True pretty much covers it.
5. What's your favorite guilty pleasure? 
Besides writing and reading which invoke guilt and pleasure equally for me????
Movies or more specifically chick-flick movies as my significant other aka husband likes to refer to them as. Me in the house by myself, curled up in a warm blanket watching movies one after the other for hours.
6. What's your favorite color? 
Black. Pink is a close second.
7. What is your favorite birthday memory? 
Every year I get a princess cake and that birthday becomes my favorite one. But, the year I got this fancy barista espresso machine from my husband is right up there with those princess birthday cakes.
8. When did you know you wanted to be a writer? 
I won a poetry contest at the impressionable age of 14, got my picture taken for the local paper, and just knew I wanted to be a writer.
9. Do you have a favorite author or book? 
I have several books that I go back to again and again. See the all-time favorite list on Goodreads here. My current crush is Gillian Flynn.
I LOVED Gone Girl and Sharp Objects.
Audrey Niffenegger's The Time Travelers Wife got me onto my writing path at a full-time level. Thank you, Ms Niffenegger.
10. Describe yourself in six words and tell why you used those words. 
Intense. Loving. Empathetic. Perfectionist. Truthful. Purposeful.
Intense – I have a rather serious side to my psyche. As I tell my husband, "Mind like a steel trap; watch out!"
Loving – I believe in true love. I believe that we find our soul mates in the world and that definitely shows in the stories I tell.
Empathetic – I have this propensity to analyze too much which leads to general low-lying anxiety at all times and empathy at a soul level. It's things like this I say to my kids as they drive off to school, "Have fun, but don't wreck the car."  I say a little prayer that they don't get into an accident as I watch them leave, concentrate on breathing for about three minutes after that, and then I go make coffee–one other thing I can't live without–and hope I don't get one of those phone calls.
Perfectionist – I always strive for perfection to an nth degree level in everything I do. Of course, I fall short, partly due to exhaustion and a weird combination of boredom. What is that?
Truthful – I say what I mean. Bad words and all. I mean, fuck it, if you can't say what you mean at my age, you're clearly falling short.
Purposeful – My writing means a great deal to me. I am intent with it. You will find hidden meaning and themes in my storylines; and, yes, I intentionally put them there. Purposeful. That's me. Opinionated, well that's a given; isn't it?
Intense. Loving. Empathetic. Perfectionist. Truthful. Purposeful.  This is who I am and this is what comes through in my fiction. Go figure. You want sweet love stories that make you sigh? Go read somebody else's work. You want intense, meaningful stories that will take you on an unexpected emotional ride and most likely make you cry? Read mine.
And the superfluous Lightning Round  – one-word answers only – in which I actually comply:
Beach or Mountains? Beach
Coffee or tea? Coffee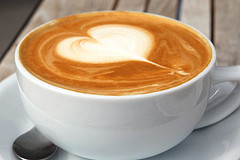 Chocolate or Candy? Chocolate
e-reader or book? E-reader
Leather or lace? Lace
White or black? Black
Dirty or flirty? Flirty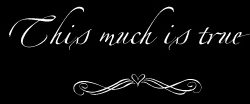 Related articles