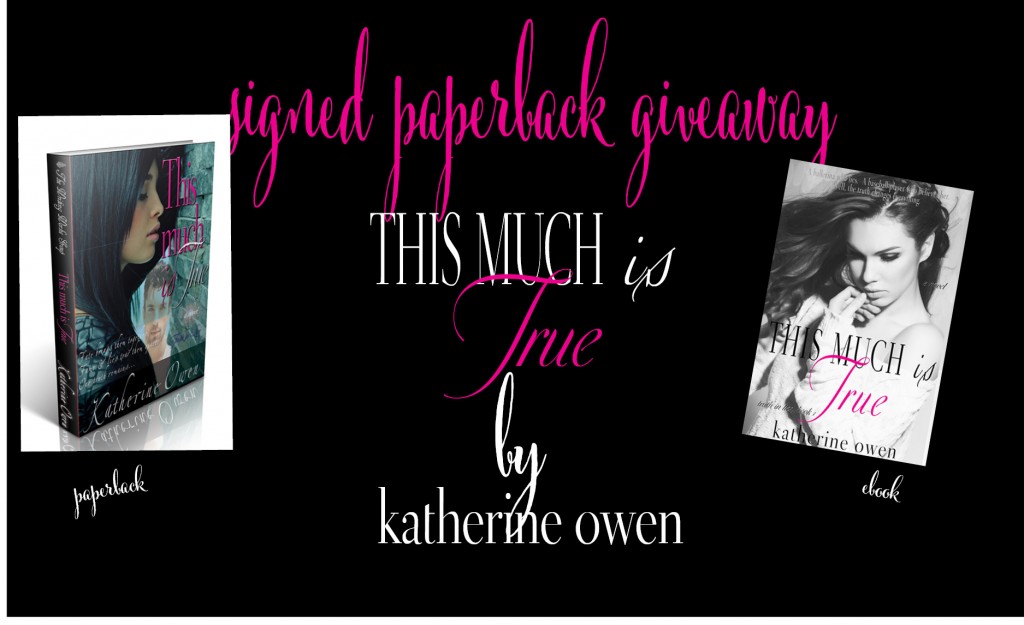 Let's celebrate summer and the month of July!
***SIGNED PAPERBACK GIVEAWAY*** Open until midnight (Pacific Time) July 15th, 2014 on Facebook as well as here on my blog.

***TO ENTER:
Leave a review on AMAZON for This Much Is True, then come back and post a link to the review in the comments below or on my fan page on Facebook. If you have already left one (a review), find the permalink for the review, and link to it in the comments below or on Facebook. I'll be tracking both places.

****IF YOU HAVE NOT READ "THIS MUCH IS TRUE":
-LIKE + SHARE this post on Facebook and I'll gift two ebook copies to random winners, so that you can read it and enter the signed paperback giveaway. Just leave a comment that you've done so (shared this giveaway post) on Facebook via the comments or here on this blog post so I can enter your name.
*Facebook is not responsible for this giveaway*… I am. Good luck!
KO