This past August, I released my fourth novel, This Much Is True. It has sailed up the bestseller charts on Amazon which is always a good thing. Yay! There is always this aftermath feeling as I rev up for a new project. I reflect on the old and, in that vein, I'm always thinking of new things to try with the books. To this end, I play around with covers a lot. Sorry to those that would like things to stay status quo. For the print versions, I'm pretty happy because the books look fantastic in print. However, with the eBook versions, I'm intent on making changes when I think it's warranted. To that end, Seeing Julia has always bothered me. And, sales of this particular novel have not been that spectacular since I moved away from the beach scene. However, a laptop failure that ate all my photographs as well as a quest for 'better and new' led me to this newest book cover for Kindles, iPads, iPhones, Nooks, Kobos, and Sony eReaders (and more…)
I haven't been able to capture the full story…until now. The original beach scene was too surreal and happy?  But, since it's a dark, emotional story that needs to conveyed somewhat with the cover. I think the new cover epitomizes Julia quite well. I hope you think so, too.
Here 'she' is…
UPDATE: Seeing Julia March 2013 – a little dark, a little of Jake, and a hint at Julia's state of mind–all in one cover. #loveit!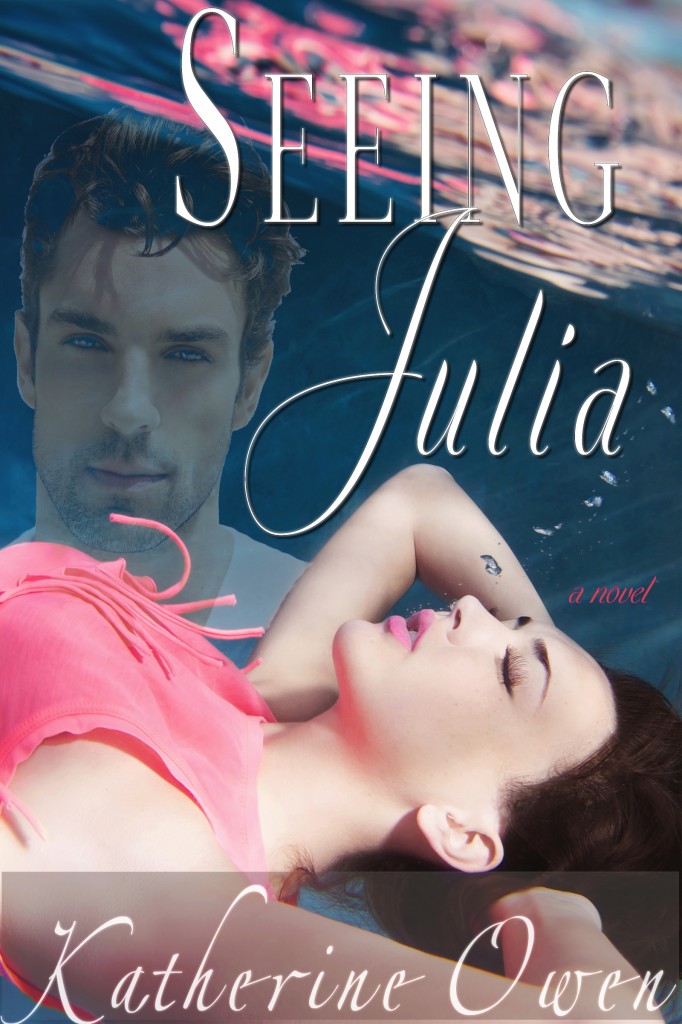 Seeing Julia – December 2103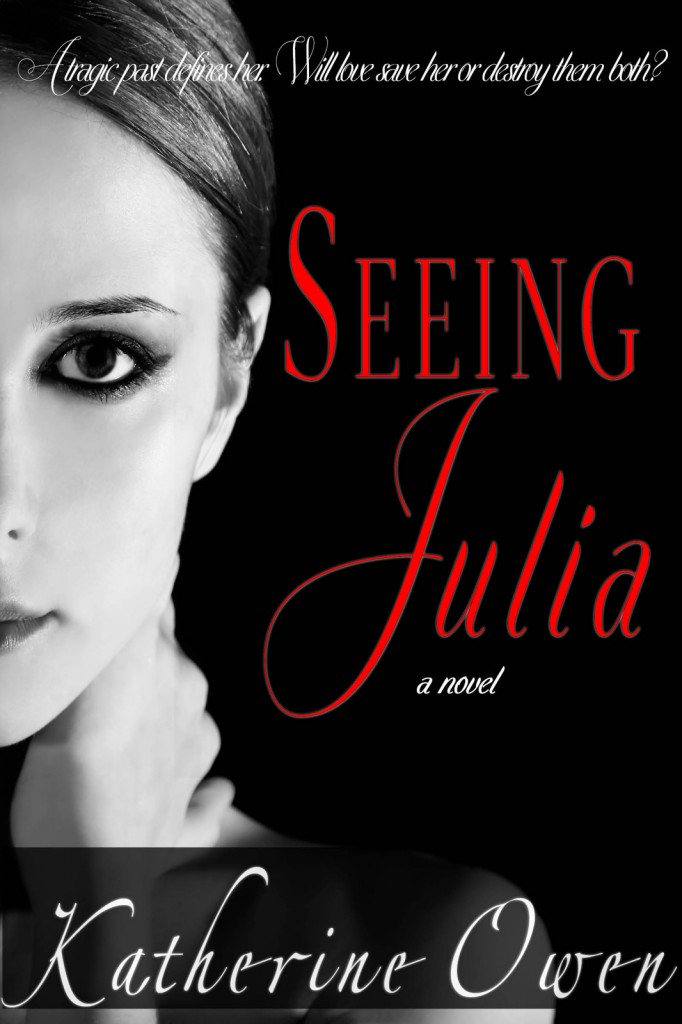 Related articles