This Much Is True hits the best seller book lists on Amazon for #1 Holiday Romance and #14 Sports Romance and even Contemporary Romance at #63 (last checked). It's hard to hit these kinds of rankings. It takes dedicated readers, some visibility in the way of getting the word out, and just some plain 'old-fashioned luck and timing.
#love it!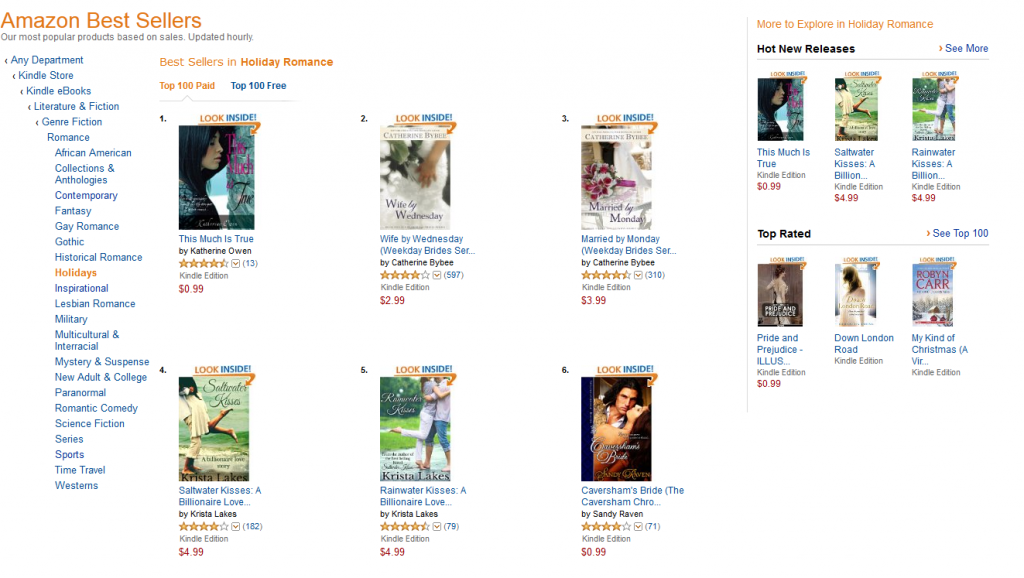 Let's put this into perspective. Ms. Bybee's novel is promoted heavily on the opening page on Amazon's site. Everywhere you go–in the romance search–her books are there. And yet, This Much Is True is in the number one spot. Nothing against Ms. Bybee; she is an author of Amazon's Montlake Romance imprint afterall, but Holy Toledo, Batman, I'm hanging with her because of all of you. Thank you, Readers!!!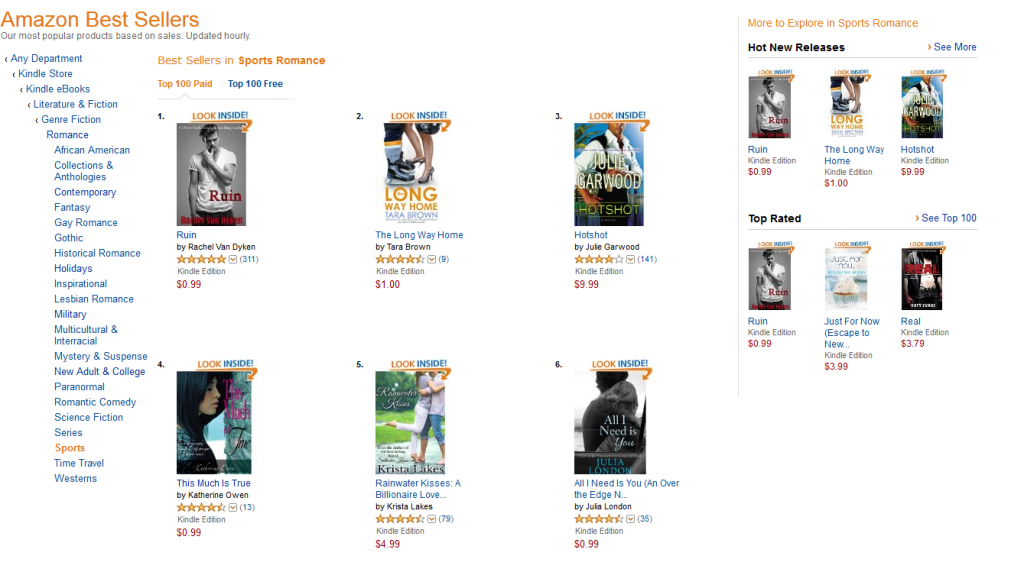 This is much more competitive category but I'm still in there. How amazingly awesome is that?
This Much Is True on Amazon.