"I'm gonna have to charge you a little more rent than Vivian…because I've got this beauty course I'm looking into and I'm not gonna be there that much, you know? 'Cause you just can't turn tricks forever. You gotta have a goal. Do you have a goal?"

           – Kit DeLuca, Pretty Woman
So, you gotta have a goal. Do you have a goal?
I write. Therefore, I am.
I started using that tagline over a year and a half ago. Something like that–a year and a half ago. Maybe longer than that.
Here's the thing:  I change my website obsessively, constantly, but the tagline I leave alone. Why? Because it suits, explains me. It is what it is; they will say. They will probably say that.
I write. Therefore, I am. Writing is the need. For me. Writing is the need. I suppose only other writers might understand what I'm trying to say here in a not so eloquent way.
The truth is…
The truth is… I've been stuck for a while. Seethingly so. Stuck. Unable to write. Unwilling. Unable. Un-something. The writing hasn't been coming. Part of it is this letting-go part of characters that seem to refuse to let me go. Part of it is me. Yes. Me. Getting caught up in the machinations of everyday stuff with This Much Is True is so much easier. There's this general satisfaction, a penchant, for keeping the success of This Much Is True going that is deeply satisfying. Deeply satisfying. Freeing. Validating. Extraordinarily awesome and time consuming.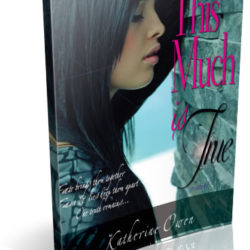 But the other side of that is this. Debilitating. An intentional undoing. I know I shouldn't believe my own press–good or bad. But still? Here I am believing it–allowing it to infiltrate my psyche and paralyze me either way.
Reviews
"This is not just any book. This is THE Book. It will keep you wondering, guessing, bargaining and praying for a happy ending…" Debbie D. at BOOKISH"They continually destroyed each other; it was terribly good. Can you admit to loving a book that left you so crushed for the majority of the novel?"  iErlyn Books Hug Back Blog

"Warning: This book is not for the faint of heart, be prepared for angst and as such you might want chocolate, a box of tissues, a protective case for your kindle, and someone to hold your hand or at least talk with during this roller coaster ride of a story." Back Off My Books Blog

"So if you love a good angst filled dramatic romance…this one is amazing. I give it five stars." Reading Haven

"It's been months since I felt so emotionally impacted by a book, I highly recommend you give This Much Is True a chance. It's not just a love story it's a life story about learning to love yourself first. This story is so much more than you can imagine or than I ever expected." Romance RW Blog

"Good story that will have you at the edge of you seat and wanting to throw your kindle, nook or book through the window. You get it all here, without cliffhangers and forced romance. This book is so good, you don't even need the sex! Yup! It's like your favorite flavor of ice cream :)"  KMAC Lit Jungle Blog

"Amazing read that leaves a serious reader hangover."  JHeart – Amazon Reviewer
I'm good. But am I good enough? Goals. If I can get here, I'll be happy. If I can get there, I'll be happier. But I am here, not there, not anywhere. Suess-like, indeed.
"Cause you gotta have a goal. Do you have a goal?"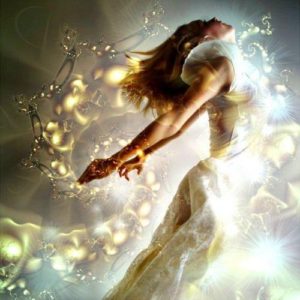 Yes.
"I write. Therefore, I am."
That' the goal. That's all there is.
That's all I am.
Writer.
I write. Therefore, I am.